ZAVOD TEPLOGIDROIZOLYACII
Anti-corrosion and heat insulation protection of surface and subsoil pipeline joints at oil&gas facilities and utility structures.
Realized for the oil and gas industry
724 000

KITS
Realize for the housing and utilities sector
120 000

linear meters
Production area of
27 550

m²
production capacity of
5 000

linear meters per day
Geography of deliveries
We deliver our products to any location in the Russian Federation and CIS.
Clients and reviews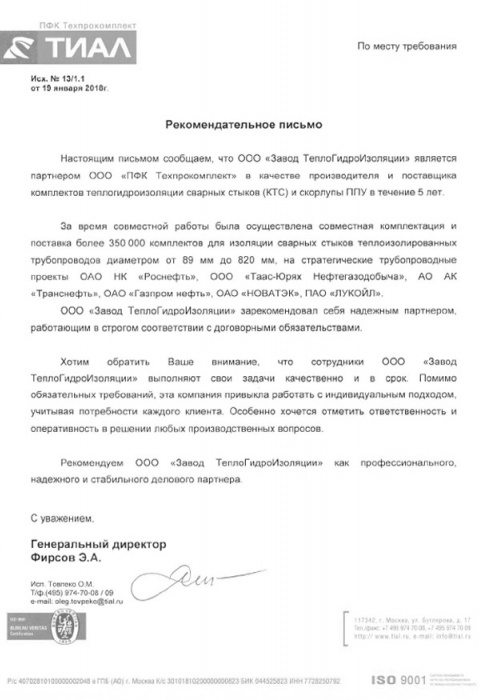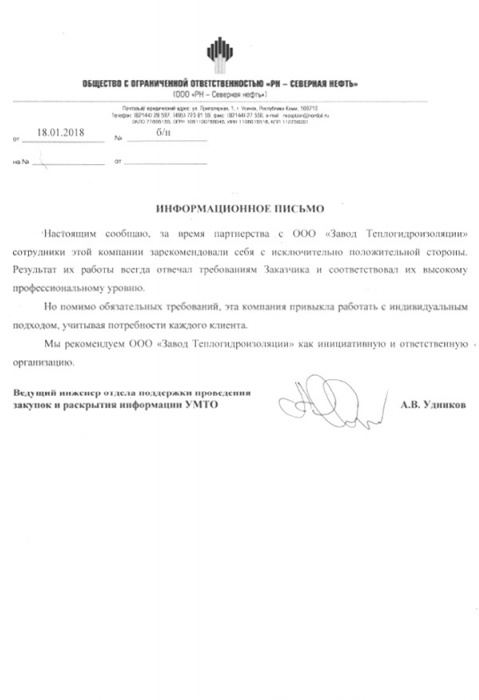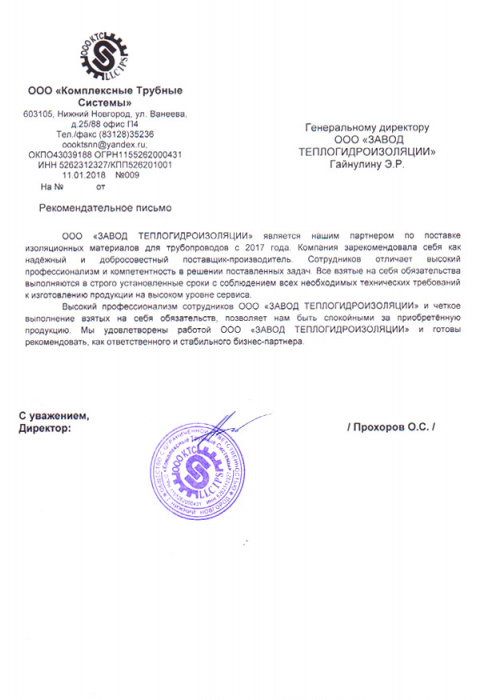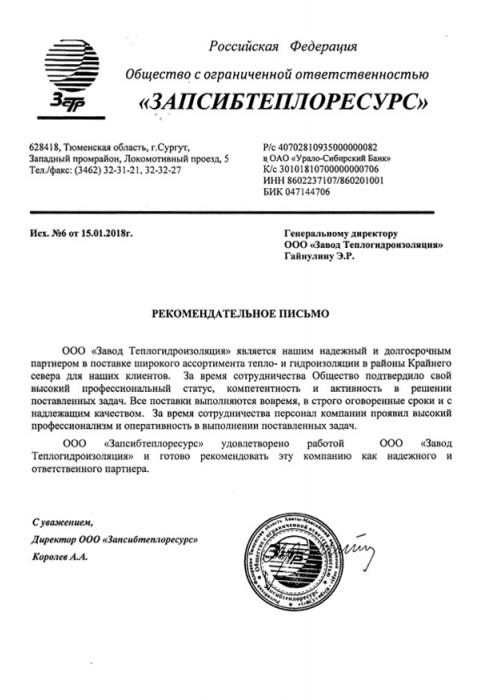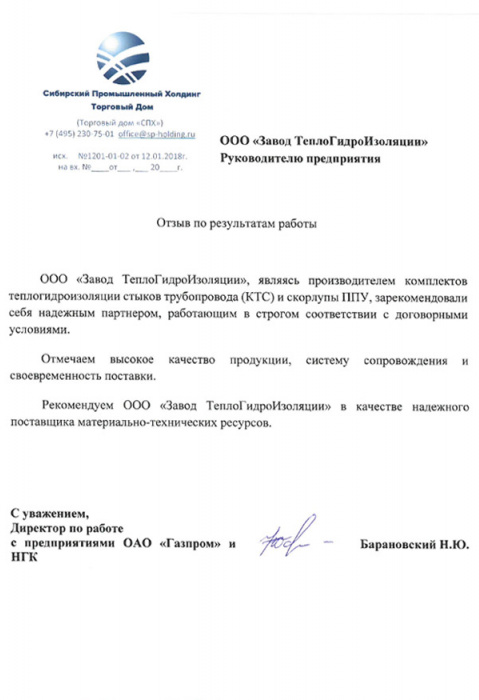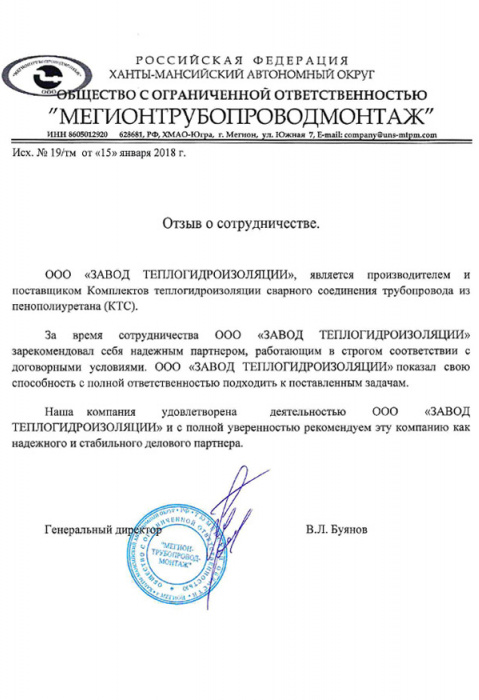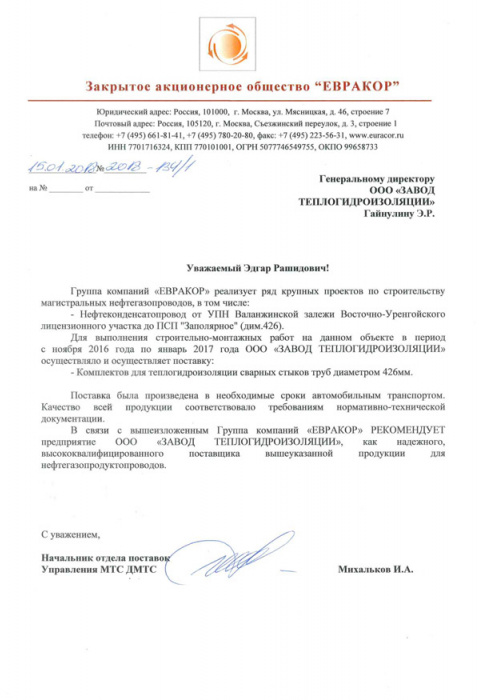 Остались вопросы? Хотите уточнить стоимость?
Email us and we will get back to you soon
Office
127566, г. Москва, Высоковольтный проезд, 1 стр. 49, офис 436
Manufacture
Selskaya Street, 57, Fedorovskoe, Kirzhach district, Vladimir region, Russia , 601021
E-mail
Office hours
from 9-00 till 18-00
Расчет скорлупы ППУ
Объем скорлуп ППУ, м3

Вес скорлуп ППУ, кг

Площадь покрывного слоя, м2